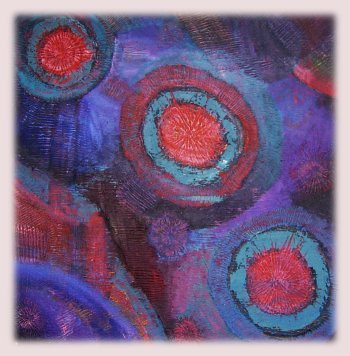 From 3rd February to 9th March 2006 Carlos Barcode displayed the Post Gimboid Llama Function at Access Space. This web site aims to provide a record of the exhibition, and also perhaps offer some kind of explanation of Deedahism.
Glistening like jewelled armadillos in the dark hot centre of the Amazon..... If we could climb up and break through the canopy, we would be bathed in the silver rays of a million distant suns, high above the black leafy ocean. But we are in Sheffield, where the snake-skin fractalled tarmac soaks up the sodium glow and there is no sky.
Let's wait here till the road stops breathing - cold pulsing highway to dawn. I am a jobseeker - like a heat-seeking missile of idleness targeted directly at Nowhere.
You may ask, what does any of this have to do with llamas? (still clinging to the pre-gimboid assumptions that have so far governed all your perceptions). Embrace post gimboidal thought and you will see the llama connection.